Click here to view CSC's calendar!
JULY 2022
BEACHIN FRIDAYS
Every Friday Night through July!
Mauldin Cultural Center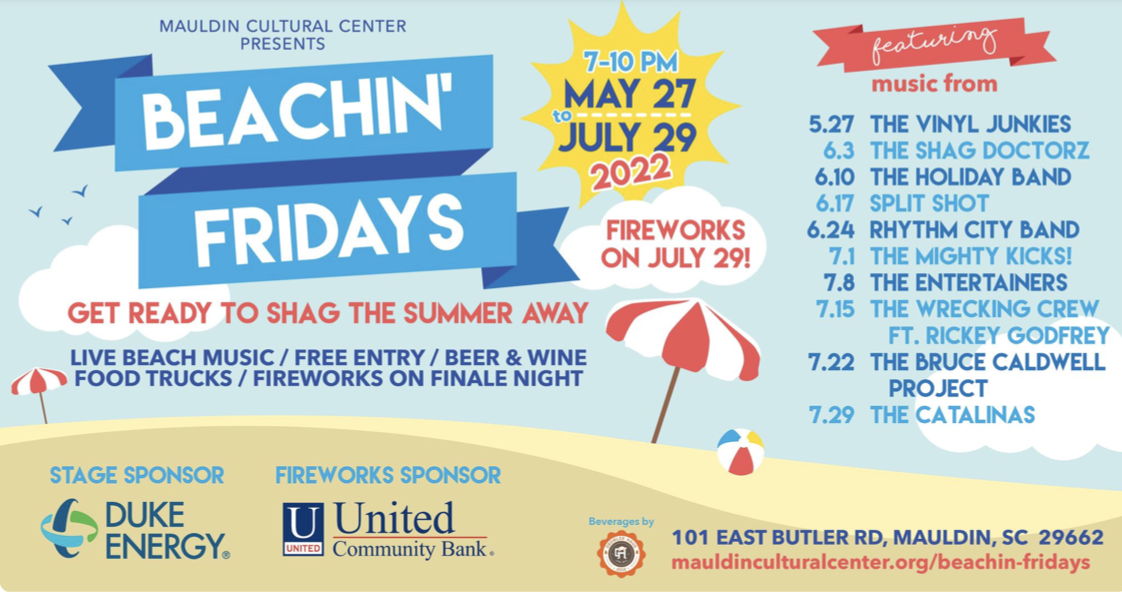 WEDNESDAY NIGHT SHAG
NEW VENUE!  
SpareTime
822 Congaree Rd, Greenville, SC 29607
https://www.sparetimeentertainment.com
TO RE-UP OR JOIN THE CAROLINA SHAG CLUB,
CLICK HERE!
Free Beginner Shag Lessons on the first Wednesday of each month at 6:15 - 7 pm.
For information about other shag lessons, see Shag Info tab
New Carolina Shag Club T-Shirts are available for $20. All proceeds go back to show our love for the club and our state dance!